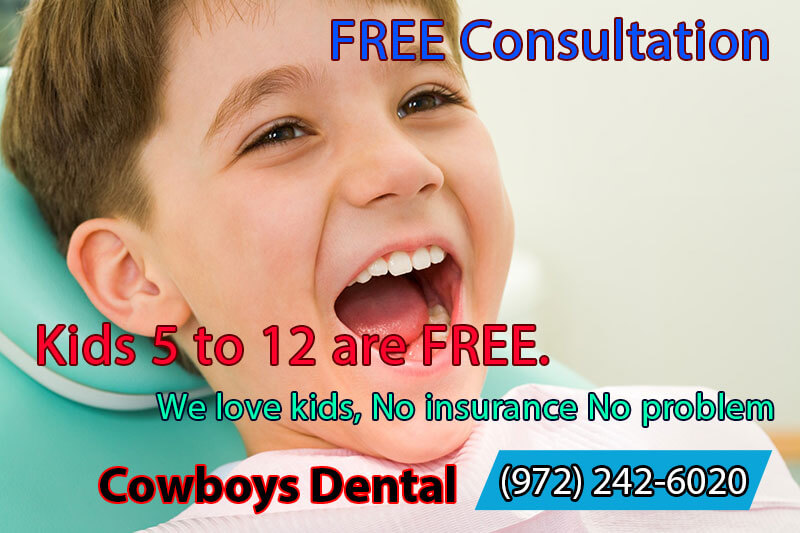 Kids Dentist Carrollton
Kids Dentist Carrollton is a dentist who is totally committed to the complete oral health of all children starting from infant age through the teenage years.  Our experienced and skilled kids' dentist has the experience and qualifications to be able to take good care of all children's teeth, gums and mouth during all stages of their childhood.
Our Carrollton family dentist, Dr. Majid Mirbahaeddin will provide the most innovative dental care for your child in a kid-friendly environment.  We understand completely that each and every child is exceptional, and it is our goal to work together with each child at their own rate, while instilling a favorable attitude toward their dental treatment.  Plus, we offer the top, customizable dental care for infants, children and teens. Because our kid dentist is up-to-date with all of the recent advances in resources, approaches and techniques, you can be confident that your child is getting the most effective care possible.
Anytime after the first six months of a young child's life, they will start getting their baby teeth and continue to do so until around age three.  A rule of thumb for children is once they have had their first birthday or even before, it is crucial that your child's newly erupted teeth be given appropriate dental care and gain from the best proper oral hygiene habits right from the start.
Later around age 6 or 7, they will start losing their first set of teeth or baby teeth, and then will replaced by their secondary or permanent teeth.  Throughout childhood until early adulthood, kids will continue losing all of their baby teeth and getting their permanent teeth.
Because losing baby teeth and consistently getting permanent teeth, this is precisely why proper dental care is crucial to a kid's overall oral health.  Without proper care, they are potentially at risk of facing oral decay and disease, which later can possibly result in a lifetime of problems like pain and other types of complications.  This is why it is crucial to their overall dental health to be seen by our dentist at Kids Dentist Carrollton as soon possible.
Kids Dentist Carrollton services offered:
Exams and cleanings
Fillings
Digital X-rays
Gum disease treatment and care
Sports dentistry and treatment for oral habits
Emergency dental care for children
At Kids Dentist Carrollton, we help our patients feel welcome and valued, and they know they will receive top-quality dental care in a comfortable, safe environment. We offer only ethical and professional treatments, based on each person's unique needs, and work with each to find treatment options that are appropriate.
Dr. Majid Mirbahaeddin and our team are passionate about providing the very best care to every one of our patients. We endeavor to offer an environment where kids will feel right at home and help start them on the path to having beneficial associations with general dental care.  We take the necessary time to explain and demonstrate each of the treatments and procedures in a way that every patient can understand.
For more information about the family dental care services offered at Kids Dentist Carrollton or to schedule an appointment for your child, please contact us at  972-242-6020